---
Since its inception, the World Wide Web has been at the forefront of education and information, providing knowledge and entertainment for all. A growing number of kids use cell phones, tablets and laptops to browse the Web, play online games, chat with friends on social platforms or watch videos. The trend is gathering pace and this digital paradigm will leave its mark on our children's life to a dramatically larger extent than on ours.
There is a darker side to the Internet though, a side which can have a dramatically negative impact on young children. An adult world, filled with online gambling, graphic violence and pornography, unsuitable and potentially harmful to the all-round development of young people. Easy to access, it's only few clicks away from your kid browsing funny kitten videos.
Children need boundaries in general day-to-day life and guidance from parental figures, as they grow up and develop into young adults. It's not always possible to be by their side when they are browsing the Web, so how can you make sure your child's developmental needs are met, without exposing them to an undue level of risk?
When it comes to protecting your kids from Internet dangers, there's no margin for error, and at the end of the day you can't put a price on the safety. Witigo Parental Filter for Windows software allows them to reap the full benefits offered online, without putting their innocent minds at risk.
Protect your whole family with fully customizable user profiles, best suited to your kid's maturity level. You can also set time limits on computer use on a weekly schedule basis, allowing them to do homework without potential distraction.
Keep your kids safe online with the easy-to-use parental control software Witigo Parental Filter for Windows!
---

Witigo Parental Filter for Windows has been voted the best parental control in 2007, 2008, 2009, 2011, 2012, 2013 and 2014 by the NGO Filtra.

Best software for parental control in Europe in 2011 under the Safer Internet Project of the European Union, under Windows, for children over 10 years.
Main advantages of
Witigo Parental Filter

for Windows
| | |
| --- | --- |
| | Internet filtering with real-time content recognition technology ICE (Intelligent Content Evaluation) |
| | Custom filters for each of your kids |
| | Block up to 27 categories: porn, gambling, drug addictions, violence, etc. |
| | Schedule time limits and restrict the Internet surfing and PC usage |
| | Manage the PC activities: block access to selected programs, files extensions, check usage statistics, and more! |
---
How does
the filtering software
work?
---
---
Filtering categories
Pornography
Sexuality
Violent sites
Controversial views on racial / ethnic / religious / political / social groups
Weapons
Drugs- Alcohol - Tobacco
Video
Sect
Anorexia
Downloads
Warez
Gambling
Blog
Chats - Forums
Games forbidden to people under 18
Auctions
Purchase
Social networks
News
Sports sites
Advertisements
Music
Radio-TV
Web-Mails
Dating
Travel - Tourism
Online games
---
CERTIFICATIONS
In 2015, Witigo received the
OPSWAT Certification
thus ensuring product quality and making sure it does not conflict with other software.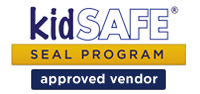 Witigo received the "Approved Vendor" certification in 2014 from the
kidSAFE
Seal Program,
rewarding products helping to ensure a safe usage of technologies and web sites for children.