---
Today, the Internet undoubtedly plays a central role in the educational and social development of children. There are lots of positive aspects for them: they can access high quality encyclopedic knowledge in a few clicks, keep in touch with friends and family via popular social platforms, play online educational games or share their homework with classmates. Plus, the possibilities for entertainment online are nearly endless.
From a parental perspective, it's important to educate yourself to the potential advantages offered by Internet and to understand the dangers brought by uncontrolled usage.
While browsing, kids can very easily stumble upon content intended strictly for adults, and face sexual contents, extreme violence videos, online gambling advertisements, Blogs promoting anorexia and so on. They can encounter sexual predators in chartrooms or be exposed to nudity on webcam chats with strangers. Their photos, videos and personal details publicly displayed on social media accounts can be used to track them to their school and to blackmail them.
Children are innocent, curious and trusting. They can easily get in trouble online, and if parents are not aware of the situation and can't protect them, it can be dangerous for their mental and physical health.
We believe that children should be able to spend time browsing the Internet at leisure, without the risk of being exposed at pornography or drugs related content. And it can be done with the appropriate parental control software installed on your computer, combined with parental supervision.
Witigo Parental Filter for Mac strikes the right balance between freedom of use and parental control needs. You can set up a custom filter, based on your kids' maturity level, and personalize Web protection for each young member of the family. You will be able to monitor their online activity and set time limits, in order to keep in check the time they spend online for entertainment and for doing homework.
When it comes to safety, there's often no second chance!
---
Main advantages of
Witigo Parental Filter

for Mac OS
| | |
| --- | --- |
| | Real-time internet filtering with ICE (Intelligent Content Evaluation) content recognition technology, to protect children while they browse the Web. |
| | Administration console (cloud) common to all your devices protected by Witigo solutions on Mac OS, iOS and Android. |
| | Customize and unblock remotely from any device connected to the internet |
| | Password-protected settings configuration |
| | Filtering choices from 27 categories of inappropriate content for children: pornography, anorexia, drugs, etc. |
| | Scheduled internet access restriction |
---
How does
the filtering software
work?
---
---
Filtering categories
Pornography
Sexuality
Violent sites
Controversial views on racial / ethnic / religious / political / social groups
Weapons
Drugs- Alcohol - Tobacco
Video
Sect
Anorexia
Downloads
Warez
Gambling
Blogs
Chats - Forums
Games forbidden to people under 18
Auctions
Purchase
Social networks
News
Sports sites
Advertisements
Music
Radio-TV
Web-Mails
Dating
Travel - Tourism
Online games
---
CERTIFICATIONS
In 2015, Witigo received the
OPSWAT Certification
thus ensuring product quality and making sure it does not conflict with other software.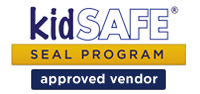 Witigo received the "Approved Vendor" certification in 2014 from the
kidSAFE
Seal Program,
rewarding products helping to ensure a safe usage of technologies and web sites for children.